Free Zone Company Aruba's first waste to energy project
By admin in Members on 20. Dec, 2013No Comments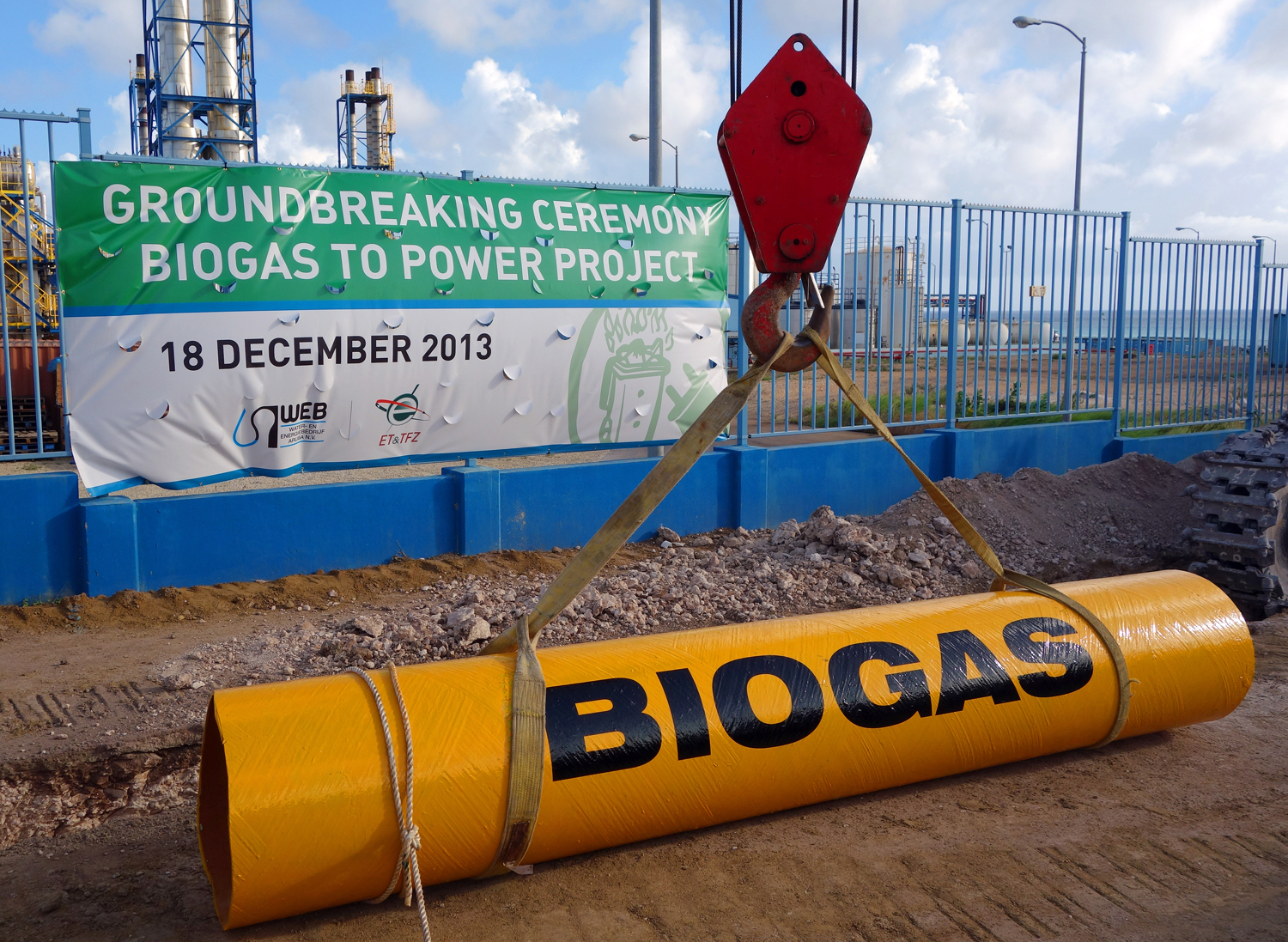 The groundbreaking for Aruba's first waste to energy project took place Wednesday December 18, 2013. This project is a joint venture between Ecological Technologies & Trading Free Zone, WEB Aruba and Free Zone Aruba and delivers one more step in the direction of Aruba's 2020 vision to become a fully fossil free economy.
During the Europe Meets the America's conference, held in May this year, a memorandum of understanding was signed to enable further development of this project.
The new fiscal reform package named 'Begunstigend Beleid' made an important contribution to the realization of the waste to energy project.
Besides the influence of a fossil free economy, the Project will also have an impact on reducing the islands waste. The increasing garbage volumes will start to be curtailed to the benefit of the quality of 'product Aruba'.

Ecological Technologies & Trading Free Zone will supply WEB Aruba with biogas for the production of electricity which will be beneficial for local consumers of water and electricity.
In the first phase of the waste to energy project, 2MW will be produced, which is 2% of Aruba's electricity demand. In the future the project hopes to use 70% of household waste and produce 7MW.
Free Zone Aruba NV is very excited about this achievement. This milestone demonstrates the key role Aruba's free zone can play in developing Aruba as Green Gateway for the region, says Greg Peterson, director of Aruba's Free Zone.
Photographs: groundbreaking event and the directors of Utilities NV, Frank Hoevertsz, WEB NV, Oslin Boekhoudt, Free Zone Aruba, Greg Peterson and ET & T Free Zone, Freddy Kelkboom.