Opportunities Ahead Aruba – Investment Guide
By Anika in Business opportunities on 28. Feb, 2017No Comments
Government Initiatives, Investment Opportunities and Economic Prospects
The government of Aruba has created new development and incentive programs for investors and entrepreneurs. The opportunities range from housing to port and maritime services, to renewable technologies and the development of a startup ecosystem.
Aruba has taken a long-term view to what a sustainable future entails, and has heeded the call of innovation and diversification to strengthen the competitiveness and resilience of the economy. Sustainable economic development in Aruba is created by entrepreneurship, new industry opportunities, improved business productivity and new investment opportunities.
This document serves as a guide for investors in understanding where they can best apply their skills and resources in continuing to develop Aruba towards a sustainable and regional gateway.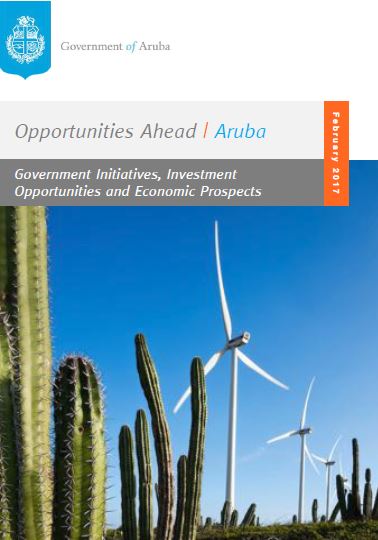 Opportunities Ahead 2017 Aruba